Domain names at Gandi
A clear contract

Our contract related to domain names is readable and understandable by everyone. We guarantee you the ownership of your domain name, the rights and security which go with it.
The applicable rules are defined by «Trustee Authorities» (for example the ICANN) and the "Registries" (for example Verisign, Afilias, Neulevel, PIR, GNR, etc...) in charge of the management of each domain name extension at an international level. These organizations establish the rules of attribution, management and the changes of domain names, that all registering organizations («Registrars») which they accredit and all the title holders of domains must submit to.

Gandi is a Registrar accredited by the Trustee Authorities and the Registries, to attribute and manage domain names in different extensions for the public at large.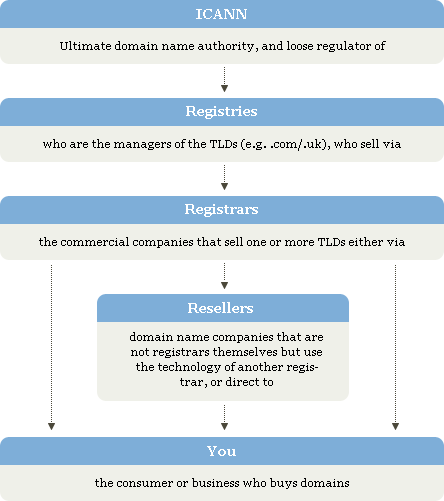 All of our contracts are available online at the address http://www.gandi.net/contracts