.
rocks

Domain Names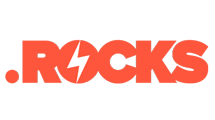 Registre :
Dog Beach, LLC
Opérateur technique du Registre :
DONUTS
Origin:
International
Creation date:
2014
Description:
.rocks is a generic extension
Whois:
http://whois.unitedtld.com
.

rocks

domain name prices

Gandi provides you with special rates depending on the total volume of purchases that you have made with us over the past 12 months. For example:

If you manage 40 domains or less (at $15 USD each), our A rates apply, and include Gandi's full range of services
For resellers or key clients with over 40 domains, B through E rates are available, depending on the volume of your purchase. These rates may save you up to 50% off our normal rates (example: $8.80 per year for a .com at E rates).

Domain name prices - Gandi.net

Registration period
Registration
price/year

1 to 10 years

US$13.09

Renew
price/year

1 to 9 years

US$13.09

Transfer


1 year

US$13.09

Change of owner

1 year

US$0.00

Restore (more info)

1 year

US$91.54

Prices are valid until 12.31.2018 and may vary due to changes in the registries' rates or the current euro/dollar exchange rate. Gandi reserves the right to change its prices in response to strong variations of these rates. Non-EU residents and EU companies (outside of France) with an intra-community VAT number will not be charged VAT. The Current VAT rate is 20% if you are paying within France.
Please note that our prices do not take into account the costs related to your equipment, connections and electronic communications needed for the use of our services. These costs are yours to manage and are your responsibility.
Purchase a .rocks