Domain names at Gandi
Gandi Customer Care and Assistance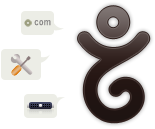 Whether you are registering a domain name or setting up a server, we at Gandi understand that this simple action represents the beginning of an adventure for you, and the first step in the realization of your project or dream.
We know how important it is that the process be as simple and as easy as possible, so that you can focus on what is important to you, and so that you can successfully launch your project without hassle or delay.
When you purchase a domain name or hosting from Gandi, you not only protect your address, your project, your personal space on the internet, or your brand, you also have the peace of mind that you are getting access to unlimited customer care.
Our commitment
Gandi's customer care team has a strong commitment to help you with the technical management of your Gandi services, and to provide you with the following:
Open and honest answers. We firmly believe that it is important to reply to you in the same way as we would like a reply ourselves.
A quick, competent, and useful answer to your question. Whether it be solving a problem, requesting more information on our services, or just getting an update on an order, we are there for you.
Free support at all levels. Our support team is able to provide you with the answer that you need, and was trained by Gandi for Gandi.
Customized replies. Answers that you receive from Gandi will be personalized to your question. You will not get an automatic computer-generated reply.
Knowledge that will help you in the future. Our replies do more than answer your question, they help you become more autonomous. We will help you help yourself, so that you can manage your services by yourself. In the ideal, you are in full control of your online presence, and Gandi is also there to help you with that.
Solve errors before they affect you. A part of our team is dedicated to proactively solving problems and correcting orders that were blocked, so that you can have a worry-free experience.
Support Tools
You have many ways to get answers to your questions at Gandi, many of which are community-based and actively involve our customers:
Gandi Community
Direct from Gandi
Since 1999...
Our customer care team is well known as providing the best support in the market. In fact, we are so confident in the quality of service that we provide, that we do not engage in advertising of any kind. We firmly believe that You are the best ambassadors of our service!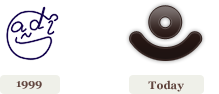 We are aware of the procedures of other domain name providers, and can therefore help you in even the most difficult of situations. In all cases, your question will be answered by an experienced customer care representative who has been trained by Gandi on our own products.
We are always looking for new ways in which we can improve our service. We therefore carefully read through all the comments and suggestions that are sent to us via our feedback page.
Welcome to Gandi!