Domain names at Gandi
Hundreds of TLDs available
Back in 2005, Gandi managed just 7 top-level domains (TLDs). Since then, we've added hundreds more, making us a registrar with one of the biggest selections of TLDs on the internet. The process of offering a new TLD is long, costly, and sometimes complicated, but our accreditation and technical teams work tirelessly to bring you more choices all the time.
If there's a TLD you want that we don't offer, or if you have any domain-related requests, we want to hear from you! Check out our domain name wishlist.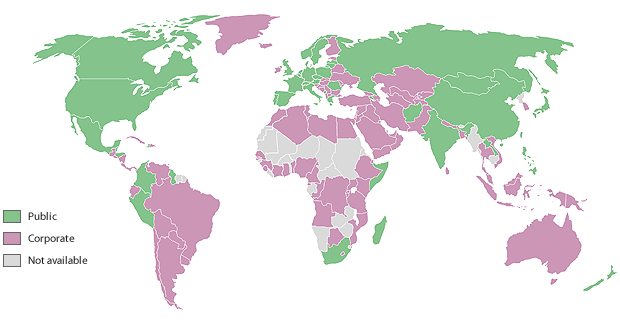 The map above shows the geographic areas covered by TLDs available at Gandi.net.
The purple color represents countries whose ccTLD is only available for Corporate customers. These extensions are often obtained via third parties (usually because the accreditation is particularly complex or simply not available) and often must be managed manually. For more information on becoming a Corporate customer, click here.