Domain names at Gandi
GandiBlog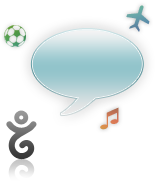 Why have a blog?
A combination of the words web and log, a blog is an on line personal area where you can express yourself freely.
Each article will be presented in a chronological order and will have the possibility to leave comments. There exists today a multitude of blogs covering various subjects: personal journals, travel blogs, political blogs, business blogs ...
Gandi has chosen the best open source Blog platform available, Dotclear 2, to build their GandiBlog. Take a look at our hosting page to see blog examples.

For each domain you have registered, you have, for no extra fee: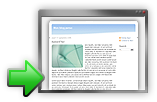 What our offer includes
a blog connected to the main address of your domain or a secondary address, even if your DNS servers are not Gandi's
as many writers as you want.
1 Go of disk space for your multimedia files (photos, videos, music...)
10 Go per month of data transfer (that's several tens of thousand visitors)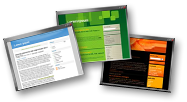 ... with many personalization possibilities:
access to the blog's style sheet (CSS) to completely customize your blog as well as the possibility to create your own design
numerous personalization widgets

... and powerful associated tools:
RSS feed
the complete statistics of your blog
the possibility to have "trackbacks"
import/export your Blog
an anti-spam filter / DNS blacklist
XML-RPC support
Search Engine
... as well as community tools:
Our Wiki provides you with helpful information on all GandiBlog operations, as well as links to the official DotClear2 website.