Why choose Gandi for your hosting service?
XML automation Interface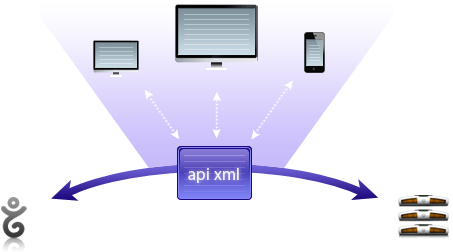 Thanks to the XML automation interface (API) of our hosting platform, you have the possibility of directly integrating Gandi into your IT system, resell Gandi's VPS Cloud servers as a white label, or even manage your servers through your own application.

For more information regarding our Hosting XML API, please consult the technical documentation.