Power and Limitations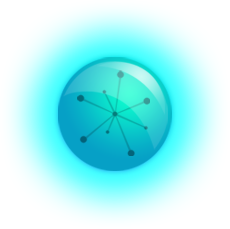 Simple Hosting has some significant advantages:
First, it shatters the limits and constraints of the shared hosting model, while keeping the popular low price.
It lets you host high-volume websites just as easily as with traditional shared-hosting platforms. The majority of web hosts ask you to switch to a higher price bracket when you start to use too much of their shared platform's resources. Gandi Simple Hosting avoids this.
Because Simple Hosting isolates accounts into separate virtual hosts, it solves the security problems endemic to shared hosting platforms: your data will be isolated from that of your neighbors.
What do the sizes correspond to? (S, M, L, etc.)
For each instance family, you have the choice of size, or power level. A "M" pack is twice as powerful as a "S" pack. Likewise, "L" packs are twice as powerful as "M" packs, etc. Each pack has an effective limit on connections and memory that has an effect on the total number of simultaneous processes that your website can handle. This corresponds to the number of people that can request a page at the same time, though this is actually more of a notion of speed than total unique visitors. For example, if your effective limit is 2, and if both visitors request the page at the same time, a 3rd visitor will have to wait until one of the pages is loaded before they can see the page (a page is usually loaded in a few 100ths of a second).
This limitation implies:
a simultaneous number of database connections (if the instance has a database installed on it)
a limit of 128MB of RAM per process
a limited number of pageviews per month (from 300,000 to 5 million)
Note that these values are only given as an example, and they are the result of a strict number of simultaneous processes and the ratio between the number of visits, visitors, and subsequent pageviews.
Disk use and size
The default disk size is 20GB, no matter what pack you choose. You have the possibility of increasing it up to 1TB of disk space per instance thanks to the optional disk space that you can subscribe to. Your disk is for storing your files as well as your databases.
Database
You are "root" on your database. This means that you can change everything, create databases, users, tables, etc.
The size of your database is only limited by the size of your instance, so 20GB. All you need to do is to add disk space in order to increase the size of your database.
Your database is not accessible outside your instance: you must use phpMYAdmin directly from your interface (or another interface if you wish).
Mails
You can send a limited number of emails per hour from your instance. The service is therefore not recommended for systems that send a high-volume of emails. You must use the services of a third party for this, or a Gandi VPS server.