Integrated social networking tools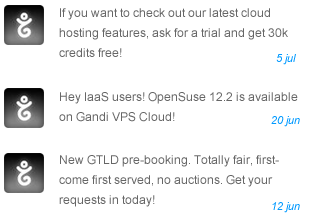 Twitter
Like to tweet? In today's world, having a social media presence is a major key to success.

With Gandi Site, you can easily integrate a retweet button that will redirect your Twitter page directly to your site.

You can also view a stream containing your latest tweets right from your site.

Facebook
Do you have a Facebook account? Link it directly to your Gandi Site and let your visitors 'like' your site directly.

Google+
Add a Google+ button on your pages, and your visitors can +1 any content on your site, thus sending the information to their accounts.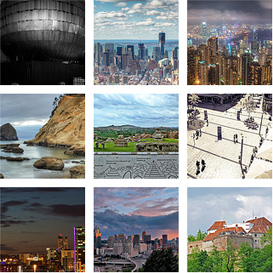 Flickr
Share photos by connecting your website to Flickr.

This is especially convenient for photo and design-type sites, since you can highlight your work by having a direct link between your Gandi Website and your Flickr account.
RSS feed
Enhance your website with the RSS feeds that you want displayed to your visitors. You can, for example, view the feed of your blog or that of a friend directly on your site.

Depending on the pack that you chose, you can also have access to widgets for integrating Linkedin, Yelp, Dropbox, Soundcloud, or even Disqus to your site.