Gandi supports 'Arrêt sur Images le retour'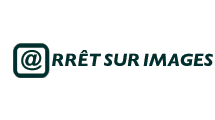 'Arrêt sur Images', is a French television program that has haunted the media since 1995. Haunted being in the past tense, because in June 2007 executives of France 5 decided to halt the production of the black sheep of its media portfolio.
Daniel Schneidermann, the journalist at the helm of the rocky boat, met Stephan Ramoin in July of the same year. Alchemy works. The values are the same, and the goal of helping people be more open, free-thinking (and thus intelligent) is shared.
Visit the new website of Arrêt sur Images
---
Despite the popular outcry (over 185,000 people signed the petition asking for the return of the program), Daniel Schneidermann no longer has the support of his traditional media: television.
This is where Gandi comes into the scene, by offering to bring Mr. Schneidermann's project to the internet.
The economic model has been defined, all that remains is to launch the new platform, and to bring it to the public's attention in order to make it viable. This is what Gandi will do in the summer of 2007 by sharing its resources (technical, legal, artistic…) with Mr. Schneidermann and his team. Out of this collaboration will thus be born, 'Arrêt sur Images, le retour', which constitutes one of the only sources of independent information and debate on the French media and influential men and women.
Back to the list