In Libro Veritas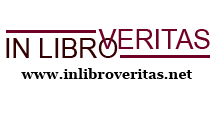 In Libro Veritas opened in April 2005 and offers a means of publishing that is truly innovative.
Developed with the help of open-source software, using the full potential of free licencing, based and concieved aroung a philosophy of sharing, In Libro Veritas offers readers today, the publishing model of tomorrow.
---
As a reader, you may page through thousands of works either in the public domain or by contemporary authors, download these works free from DRM, and read them on your PDA, access hundreds of hours of reading material in standard internet formats without needing a special web browser or operating system. You may also create your own book à la carte, by choosing to compile various texts; basically creating your own book that is customized from cover to cover.
As an author, you may also publish your own works online by attrributing to them one of the free licences (Creative Commons, GFDL, Licence Art Libre...), by deciding whether or not your work will be available for download, and to communicate and share your works with other authors and readers.
Back to the list